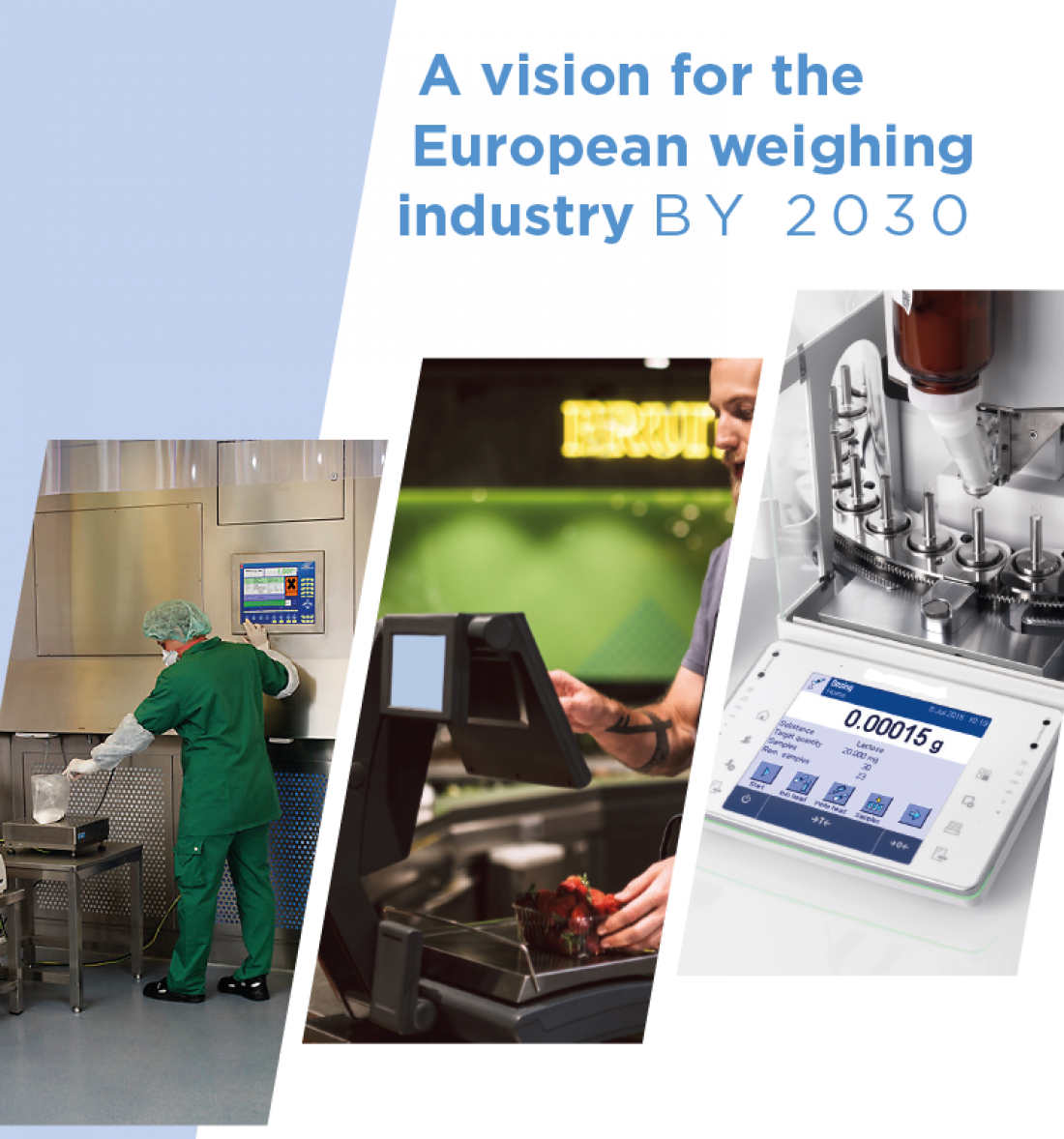 Details
The European weighing industry is constantly changing and it is important that despite, or due to, these changes the industry remains competitive, consumers are protected and innovations are introduced. Therefore, the right decisions need to be made to ensure all this in the next decade. In the new CECIP Vision 2030, CECIP presents its vision for the future of the European weighing industry and describes what should change, established and implemented in order to reach the industry´s full potential. Improvements are possible on aspects that will benefit users, society and the weighing industry. In five chapters the main elements are presented by CECIP.
Harmonisation
Weights and measures have been legislated for many centuries and at the moment the weighing industry is highly regulated. Certain legislation is harmonised at EU level, while other legislation is still national such as requirements for reverifications. Harmonisation of legislation, where not yet harmonised, has significant benefits and in Chapter 1 the areas are described where the EU Single Market should be strengthened.
Consumer protection
The European weighing industry is working every day on producing weighing instruments compliant with EU legislation. When uncompliant products are placed on the market this results in both a risk for consumers and unfair competition amongst businesses. Therefore, it is important that state-of-the-art legislation is in place and market surveillance on weighing instruments is working properly. In Chapter 2 CECIP explains what should be done to reduce unfair competition and improve consumer protection in the coming decade.
Digitalisation
Innovations, particularly in the field of digitalisation, are following each other in a rapid pace. To reap the full potential of these innovations it is important the right choices are made. Innovations should not be hampered and at the same time consumer protection should not be compromised. Chapter 3 on digitalisation describes the aspects that need to be considered to shape the future.
Industrial strategy
The weighing industry faces the same challenges as many other industries, especially in the engineering industry. To ensure the competitiveness of the European industry CECIP believes certain actions are needed. These actions are identified in Chapter 4.
Globalisation
Finally, the European weighing industry is part of a global industry and European scales are shipped all over the world. This globalisation brings great opportunities for the European weighing instruments and trade barriers should be reduced to allow for these opportunities. What needs to be done to make this possible is described in Chapter 5.
The full CECIP Vision 2030 can be found here.