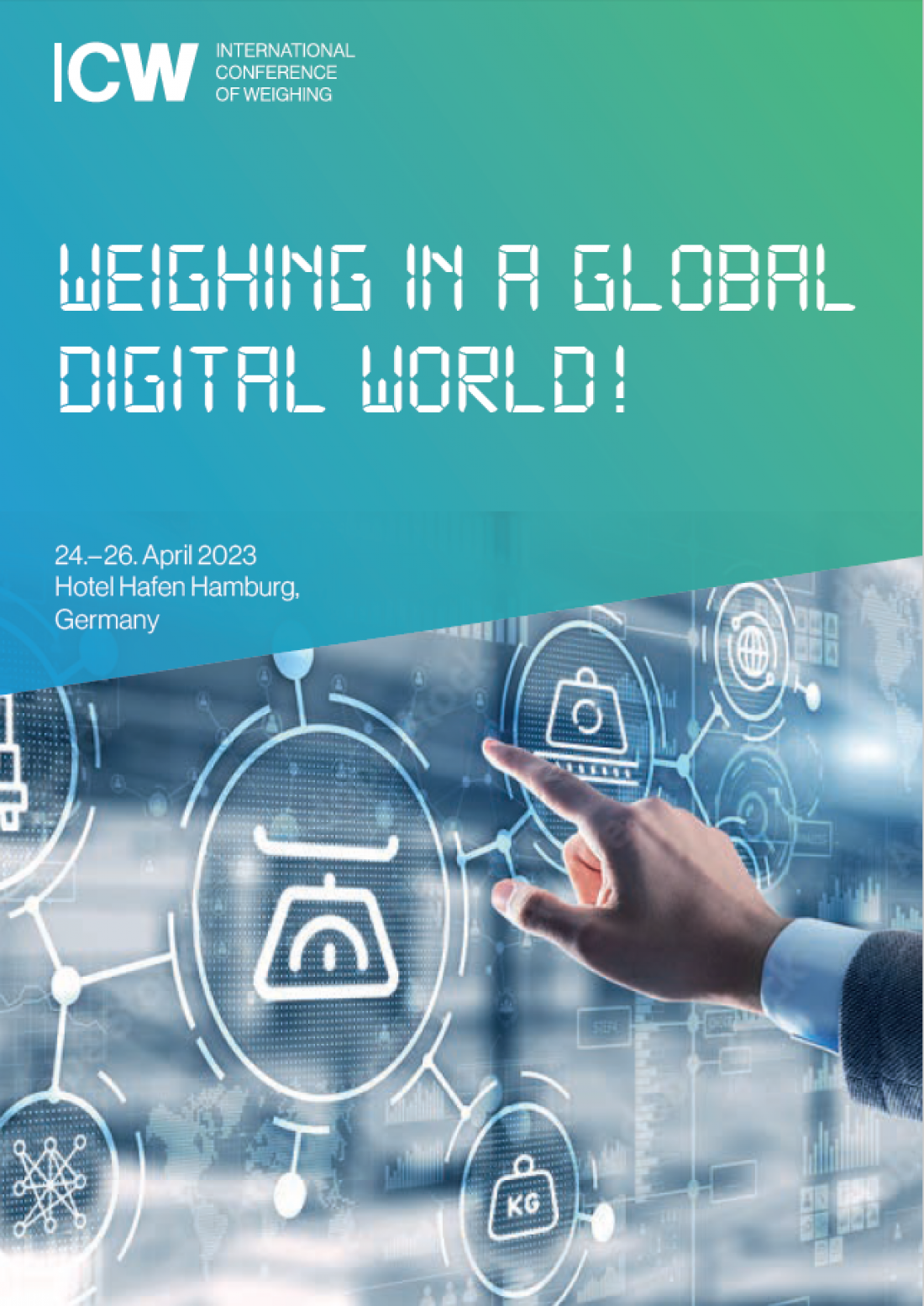 Details
CECIP and its international partners will organise the International Conference of Weighing form 24 to 26 April in Hamburg. This conference consists of plenary sessions and several parallel sessions where key experts will give presentations on recent developments related to weighing. These parallel sessions include a track dedicated to scientific metrology. It will be an excellent opportunity to present and discuss your ideas to a global audience of experts from various backgrounds in the weighing sector. We are keen on hearing ideas for a presentation. Interested researchers are invited to send an abstract of their papers that could be presented at the conference.
The main topics of the scientific metrology track are:
New definition of kilogram
The new definition of the kilogram became applicable in 2019. This new definition results in many changes in different related areas. Key topics related to the new definition of kilogram include: force, mass & torque.
Digitalisation
The digitalisation of weighing solutions will have an impact on a wide range of aspects. All this comes with challenges that need to be tackled and opportunities to improve processes and products. Key topics include: digital twins, digital calibration certificates, digital documentation, remote services, remote verification & machine learning.
New method development
Mass can be used for numerous measurements by using different methods. New methods can be development for new measurements. Moreover, current measurement methods can be improved to make them easier or more reliable.
How to apply: 
You can send your abstract of maximum two pages (in English) to info@cecip.eu by using this template. The deadline for the submission of abstracts is Friday 16 September 2022. With the evaluation by the scientific metrology programme committee taking place before Friday 21 October 2022. All researchers that submitted an abstract will be contacted shortly after the evaluation and be informed about the next steps.
More information on the conference can be found on: www.weighingconference.com. For questions or comments you can contact Tim Hamers via info@cecip.eu.