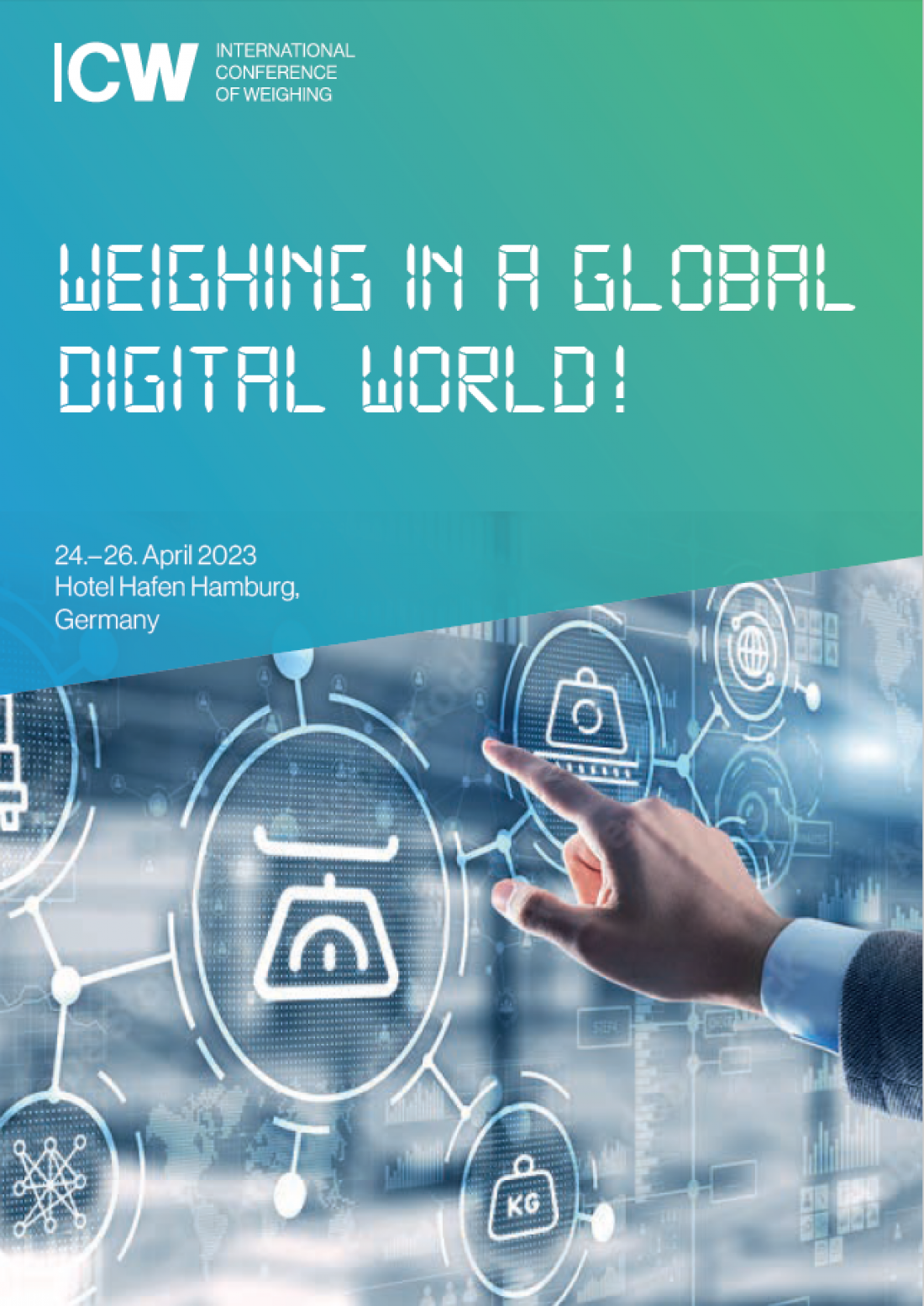 Details
With great pleasure CECIP and its partners invite all stakeholders in the weighing industry for the first International Conference of Weighing (ICW) which will take place from 24 to 26 April 2023 in Hamburg.
The ICW is a three-day event where everyone is invited to listen to state-of-the-art presentations from a wide range of leading representatives from the weighing industry and at the same time network with stakeholders from all over the world. It is organised by a partnership of weighing industry associations from Argentina, Australia, Brazil, China, Europe, Japan and South Korea and international organisations BIPM and OIML. The first ICW is hosted by CECIP, the European weighing industry association.
Together we have prepared a programme that should be of interest to all stakeholders in the weighing industry. It will include presentations on legal, scientific, and applied metrology and there will be a wide range of discussions and plenary sessions with senior executives from national metrology institutes and major weighing instrument manufacturers. The presentations and discussions will focus on the theme: 'Weighing in a Global Digital World'. There is also a social programme with a welcome reception, gala dinner, and technical visit to the Airbus factory in Hamburg. The full programme is a combination of opportunities to listen to the latest developments in weighing and network with colleagues. The preliminary programme can be already found on the conference website and a final programme should be ready soon.
Registrations are now open and all stakeholders in the weighing industry can to register via the conference website: www.weighingconference.com. More information on the venue, fees, sponsoring options and programme is also available there. 
We are looking forward to welcoming you at the first ICW.