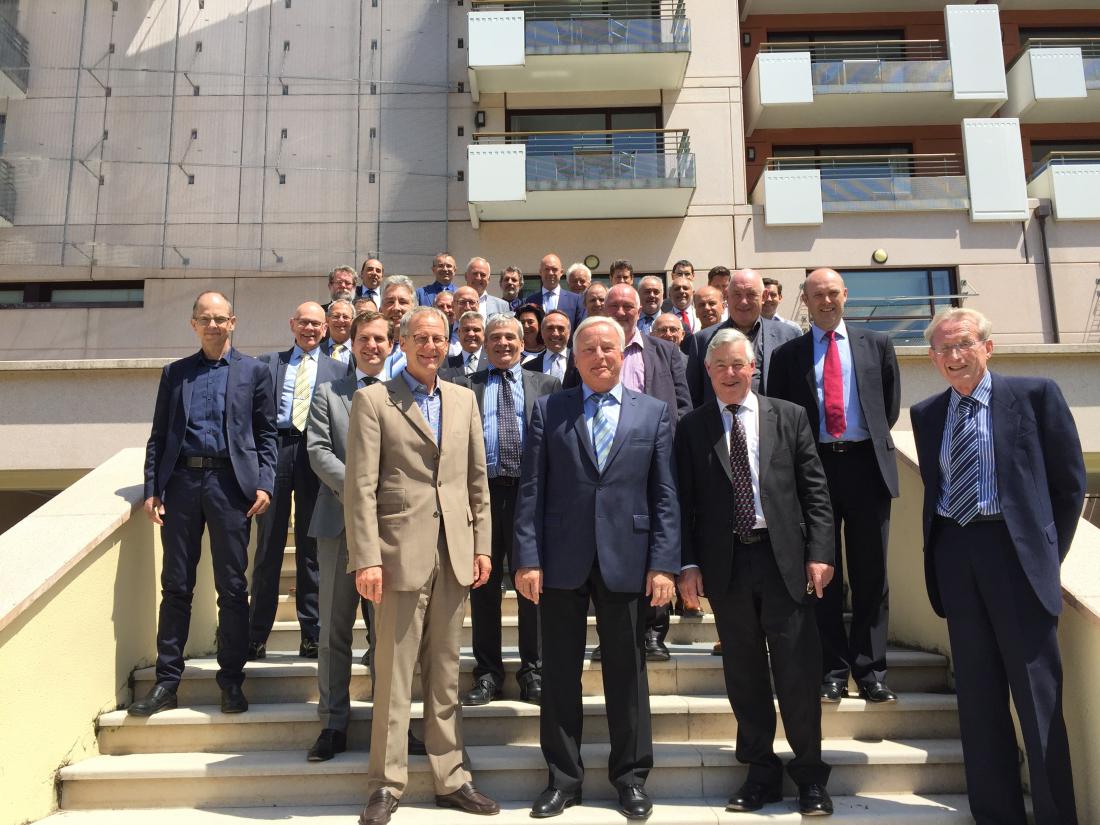 Details
CECIP members gathered between 13th and 16th June in Evian-les-Bains (France) for the successful 68th CECIP General Assembly. The event started on Wednesday 13th June with the CECIP Legal Metrology Group (LMG) meeting. On Thursday morning meetings of the CECIP Board, CECIP Business and Trade Group (BTG) and a meeting with the International Partner Organisations from Japan and the US.
In the afternoon the legal metrology seminar took place. During this afternoon the followin speakers gave presentations:
Paul Dixon (OIML) on the OIML Certification Scheme
Daniel Kneubühl (HAENNI) & Marc Tettü (METAS) on Weighing-in-Motion and OIML R134
Thomas Wiedenhöfer (PTB) on Smartcom
Bobjoseph Mathew (METAS) on the new definition of the kilogram
Ian Turner (UKWF) on Brexit and the implications of the weighin industry
Tim Hamers (CECIP) on the new CECIP website
Oliver Mack (PTB) on the modular approach
On Friday 15th June the General Assembly meeting was organised. It started with the open part that included three presentations from:
Thomas Lommatsch (LNE) on challenges for notified bodies and the activities of WELMEC WG 8
Dieter Menne (Mettler Toledo) on the new VDMA OPC-UA project
Marielle Fayol (Bureau de la Métrologie) on the French system of legal metrology and the revision of OIML R76
The last session of the open part was an update from Roland Nater on the activities of the CECIP International Cooperation Group. All the presentations are available and can be requested by CECIP members.
After the open part the part of the CECIP GA only accessible for members followed. On Friday evening a gala dinner took place in the Chalet du Golf in Evian-les-Bains. The General Assembly ended with a boat ride on the Geneva Lake on Saturday.
It was also announced already that next year´s General Assembly will take place in Slovakia.